"As she soared, she saw the beauty of a whole new world and a far superior way of life to what she had ever known existed"

​

- from "The Dragonfly"
AN INVITATION FROM A'SHA LOVE...
Join me on a very special journey. It's the journey home, to your Authentic Self, which transcends all of the cultural conditioning and conformity you adopted in order to "fit in". It's a magical adventure that leads you out of the distortions of the False Self and ego traps that keep you in the same reality loops.
This invitation is for you, the people who genuinely care about other people and the planet, who are ready to open more doors to explore inner space!
I created The Emergence Experience in 2015 after receiving divine guidance to do so. Since that time, I've worked with hundreds of amazing people all over the planet. Just like you, they didn't remember how magical life could be and how truly powerful they were. It's been my privilege to guide them into their own self actualization, breaking free from fear, and up-leveling their contribution to creating a better world through personal transformation.
The Emergence Experience offers four tracks, the Awakening Track for people just waking up to a greater multidimensional reality and the Activation, Expansion and Emanation Tracks for those of you looking to continue the journey.
​
The Awakening Track is a 6-month journey that goes way beyond convention. It is a high vibrational energetic container that offers you profound direct experience. I am not a guru. I want you to be your own guru!
My aim is to permanently and powerfully reconnect you with your own Higher Guidance. If the bullet points below resonate for you, read on.
​
The Emergence Experience will be a good fit for you if you are:
​
Excited by the prospect of helping to usher in a more ENLIGHTENED era on planet Earth.
​
Willing to RELEASE blocks that are holding you back from aligning to your Highest Desired Timeline.
​
Ready to develop your ability to CREATE your reality.
​
Committed to evolve beyond your fears and victim consciousness, into ever greater self LOVE and SOVEREIGNTY.
​
Eager to rely on your own INTUITION and inner guidance.
Prepared to SURRENDER and TRUST in the healing path ahead of you.
​
You've found your way to a powerful threshold. Will you step across it?
Your ability to meet your greater destiny hinges on being able to get out of your head to embody the greater part of yourself. Easier said than done.
As a Multidimensional Channel, I've noted common obstacles that block your direct connection to your Inner Guidance:
Emotional blocks from this lifetime and others that are ready to be cleared and healed.
​
Distortion in your perception and negative influences in your auric field that are ready to be cleared.
​
Ancestral karma and conditioning (inherited trauma and states of being) and past life trauma.
​
Skepticism and not trusting the experiences and information you are already having and receiving.
​
Fear of ridicule, being wrong or seen as a fraud.
​
Boundary issues; giving your power away to external authority figures.
Take my hand. I know just what you're going through, for it's been my own journey. We are here to help change the world through our own personal transformation.
​
"Your task is not to seek for love, but merely to seek and find all the barriers within yourself that you have built against it." -Rumi
WELCOME TO THE EMERGENCE EXPERIENCE!
This experiential program is designed to provide you with a deep dive into a direct experience of multidimensional reality. It offers a powerful container in which to explore a more expansive identity and activate an enhanced set of abilities. Emergence provides a metaphysical intensive experience for those of you who want to create a more soul-filled life.
​
The program includes two tracks, based on your level of experience. Each track features the opportunity to dive more deeply into multidimensional reality, with the option to continue into another track (Awakening, Activation & Expansion).
​
AWAKENING FOUNDATIONS
This 6-month program is for people who have little experience with multidimensional reality, but the urge to learn more. You may not know much about spirit guides or where the chakras are, but you are ready to break free from old patterns. You are excited about opening these doors and are grateful for the opportunity! This program helps newly awakening people dive deeper into your limiting fears and beliefs, moving you into closer alignment with your Higher Self.
​
Have you been wondering who your Spirit Guides are? Have you been feeling called to develop, or deepen, your channeling and healing abilities? Want to identify and step onto your Highest Desired Timeline? Ready to move into greater alignment with your Soul Purpose on this planet?
​
The program material has been carefully crafted by me based on my own journey and my work as a channel with hundreds of clients and the messages their spirit guides delivered to them. The modules include information, guidance and encouragement, but more importantly, guided meditations to facilitate powerful, permanent shifts in your embodiment.
Your field of awareness will open up, expanding beyond the limited range of frequencies we've been culturally conditioned to "see". You'll feel better, have greater clarity, be able to make better decisions, and more...
​
Here's what past participants have expressed changed for them as a result of actively participating in the Awakening Track:
​
CONNECT with your Spirit Guides and loved ones on the other side.
​
TRUST your own information and directives, knowing that you are being directed by your own higher self at all times.
​
Reconnect with your personal power, passion and PURPOSE.
​
Feel more FREE than ever from distortions and density in the collective field of conventional constructs.
​
Set healthier BOUNDARIES with others so you can live in greater peace and harmony.
​
Understand what you came here to do and step into bold, CONFIDENT action based on that knowing.
"A'sha speaks the language of the soul and helps to spark its unfolding. Her astonishing psychic gifts and her warm presence - wise, attentive, encouraging, funny - have restored confidence in who I am and who I am becoming. She is not out to seek her own glory, but stands in the middle, strengthening the link between a person and their divine source."
WHAT'S INCLUDED:
AWAKENING FOUNDATIONS
​
​This experiential deep dive into multidimensional living offers you a powerful foundation from which to advance your innate intuitive guidance system:
​
Create a framework to understand your personal guidance and how to communicate with your Higher Self.
​
Clear out your bio-energy field from unwanted negative intrusions and reclaim your sovereignty.
​
Develop your innate metaphysical skills and abilities and use them to do your soul purpose work.
​
Be part of a larger community who is actively participating in the build-out of New Earth.
​
Here's what included:
​
24 weekly modules, featuring that week's concept and a guided meditation. These videos are intended to build your metaphysical literacy through a direct experience of the concepts. They were filmed in natural environments around the world, many of them at sacred sites. You'll notice how the elements interact with us, to help illustrate certain points! Click here to see the complete list of modules.
​​
Bi-weekly resource emails designed to provide supplemental information to further integrate the modules, featuring helpful tools, resources and recommended reading, delivered directly to your inbox.
​​
8 bonus meditations and a copy of A'sha's book "How Mommy Got Her Magic Back".
​
A supportive group of peers in the Awakening Foundations group in Mighty Networks, a private social space for you to engage with others going through a similar journey.
​
The program was curated with each kind of learner in mind, so if you only want to engage with the modules, that will be plenty of information for you to process. For the more detail-oriented person, the resource emails provide an opportunity to delve deeper into the concepts. Likewise, if you want to seek our community, it is available, but not obligatory.
​
Once you submit payment (major credit cards and PayPal accepted), you will receive a series of emails to access your course material by joining the Multidimensional U Community on Mighty Networks.
For your convenience, you can access your modules via the Mighty Networks mobile app on your smart device. You will have ongoing access to the course material, so there is no rush to complete the program if you get behind a week or two.
I asked the Universe to show me the path of my soul purpose, and I promised to listen. The Universe sent me A'sha. You may have heard the terms mindfulness, higher consciousness, surrender, and synchronicity thrown around in western culture these days. It's one thing to read a book or hear a TED Talk. It's quite another to live it. Participating in the Emergence Experience put these words into practice, into my way of being. I no longer believe in coincidence and instead flow with synchronous events that verge on magic.
The Emergence Experience has been life changing for me. I've learned more about myself, my purpose, my desires in the past nine months than all of my previous years in this life.
I have learned to look inward, I've identified my power and my voice and now understand and see with great clarity where I have given away my power and silenced my true voice. Most importantly I've learned that I AM the creator of my experience and I control how I react, feel and experience LIFE.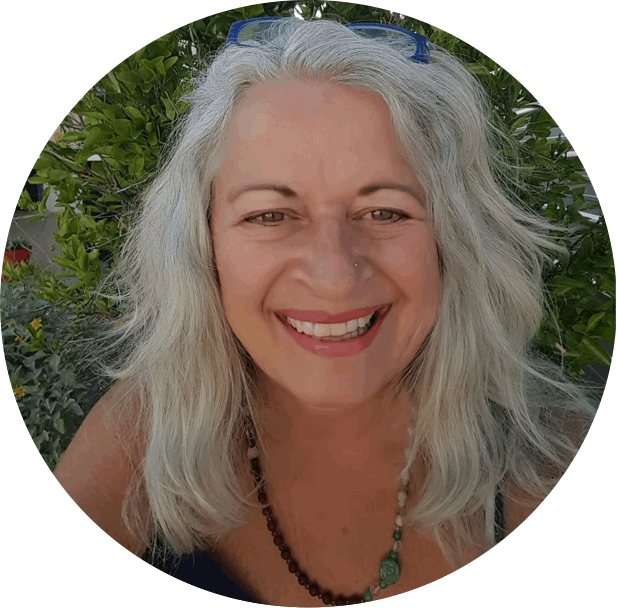 Emergence brought me to a higher level of frequency. Working with A'sha, I learned to trust messages from my guides, to be still and go within and, most importantly, rather than running from my soul purpose here on earth, to run toward it!
FREQUENTLY ASKED QUESTIONS:
What is expected of me in this program?
You are expected to "show up", meaning that you actively engage with the program material, including the modules and weekly emails. It also means that you commit to becoming aware of the choices you're making and are willing to choose differently, for your own higher good.
​
Who is not a good fit for The Emergence Experience?
If you're highly skeptical and don't trust your intuition or channeled information, this is not going to be a good fit. Also, if you're not willing to 1) be honest about what you're thinking and feeling, 2) commit to doing the work, and 3) attached to a victim and/or scarcity narrative, this won't be a good place for you to grow. Also, if you tend toward negative comparison and competition, aren't open to further growth, and/or hold an attitude of "I already know that", this won't be the best place for you.
​
Refund Policy
I believe that you will be very satisfied with this program and can achieve amazing results but I can't guarantee this because that depends on how you use this information. It is my policy to not offer full refunds for any product or service that I sell, because I stand behind my programs and I know that the information, when used as directed, will generate the intended results.
Disclaimer
I have witnessed many amazing stories of spiritual growth and healing, but each person is unique and each person proceeds at their own pace. I offer no guarantees for your results. I hope that through conscious and conscientious application of the information that comes through in your readings you will achieve the life transformation that you desire.
If you have a question that I haven't answered here, please email us at info@multidimensionalu.com.